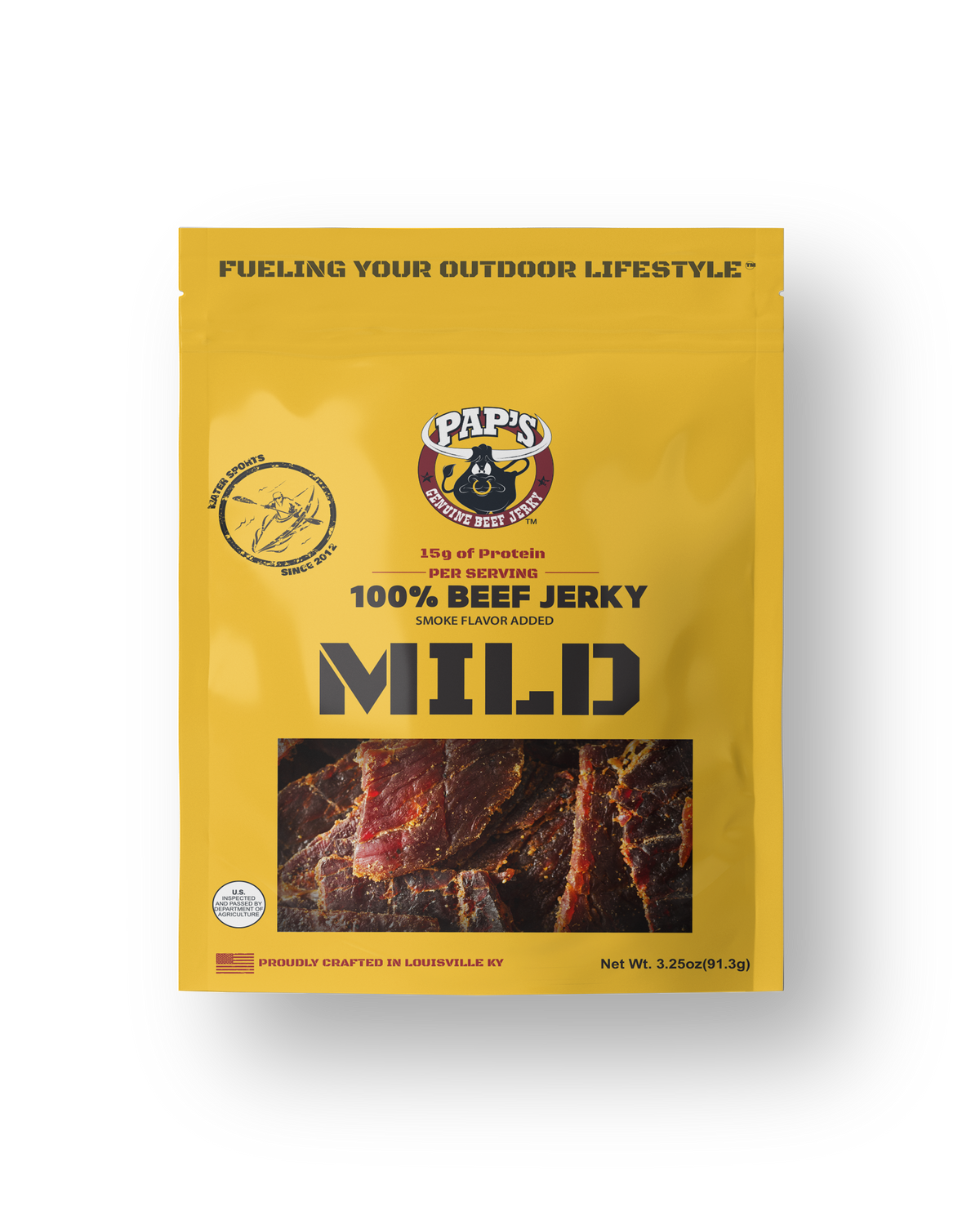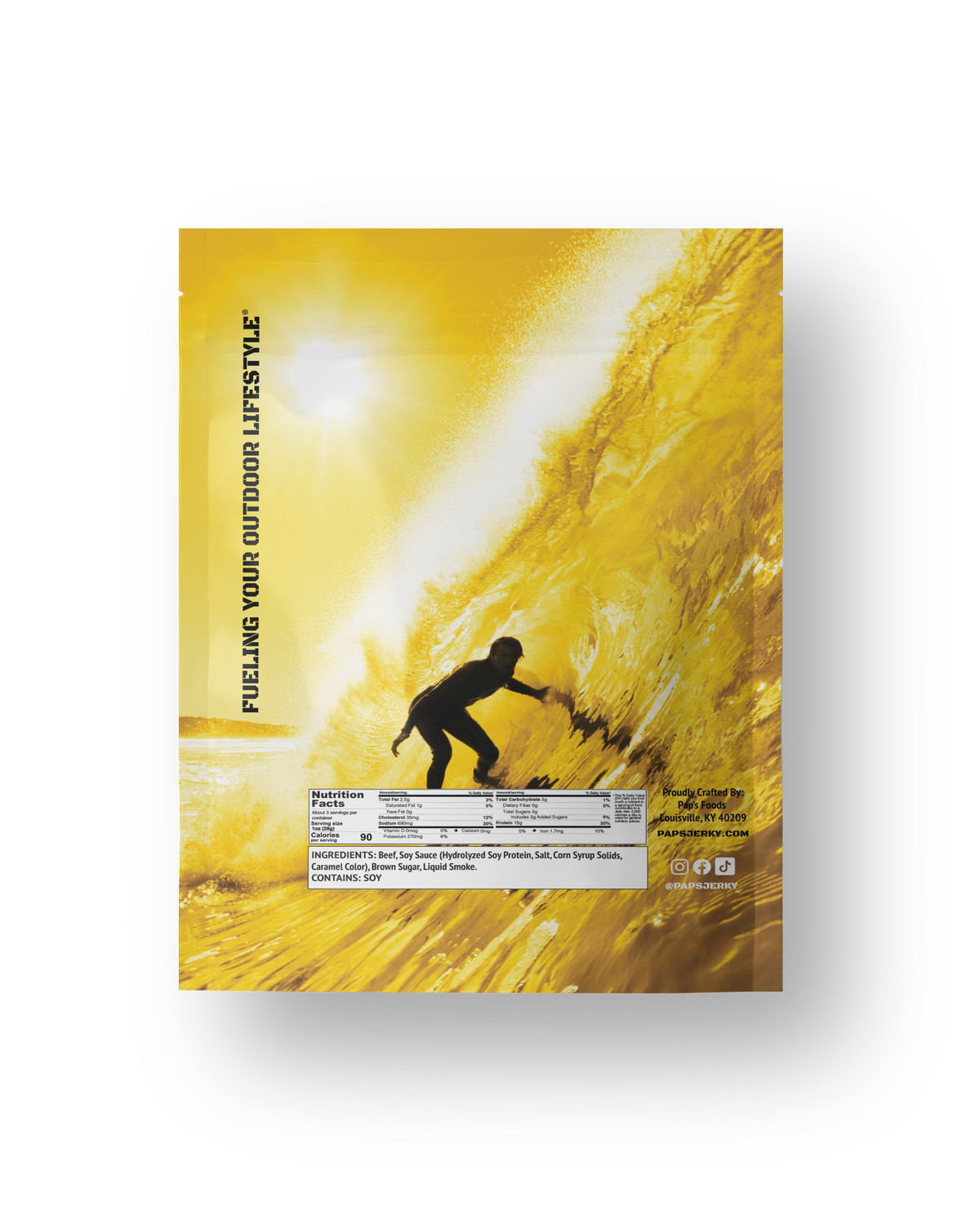 Mild Jerky
$9.99
Unit price
per
Tax included.
Get a Modern Take on Classic Taste!
Taste the jerky that started it all with Pap's Mild Beef Jerky. This small-batch jerky boasts a simple, yet delicious Umami flavor in every bite. Blend in subtle notes of sweet and smoky mesquite and we have ourselves a flavor that'll make you a fan for life! At Pap's, almost our entire process is done by hand, and we slice our premium beef super thin for that satisfying, flavor-filled chew. We take time to slowly marinade each batch of our mild jerky to ensure our signature, full-bodied flavor in every bite.
Pap's jerky truly is the perfect, healthy and easy-to-carry snack for your next adventure. So no matter where the road takes you, let Pap's fuel your outdoor lifestyle!
At Pap's, we started with a dream to make a better beef jerky - a hand crafted nod to the origins of the product. So we wanted it to have a sensational chew, great flavor and be naturally cured, not dipped in potassium sorbate or any of that other stuff to preserve it. Somewhere along the line we adopted the mission of "Fueling Your Outdoor Lifestyle", because, well, it's folks like you who get up, get out, and get busy that we relate to. We made this for you. Enjoy!
Jerky Texture Meter
Our jerky has a lasting, tender chew. The jerky is designed to be actually chewed, so your saliva activates all those subtle flavors.
Reviews From Some of Our Satisfied Customers