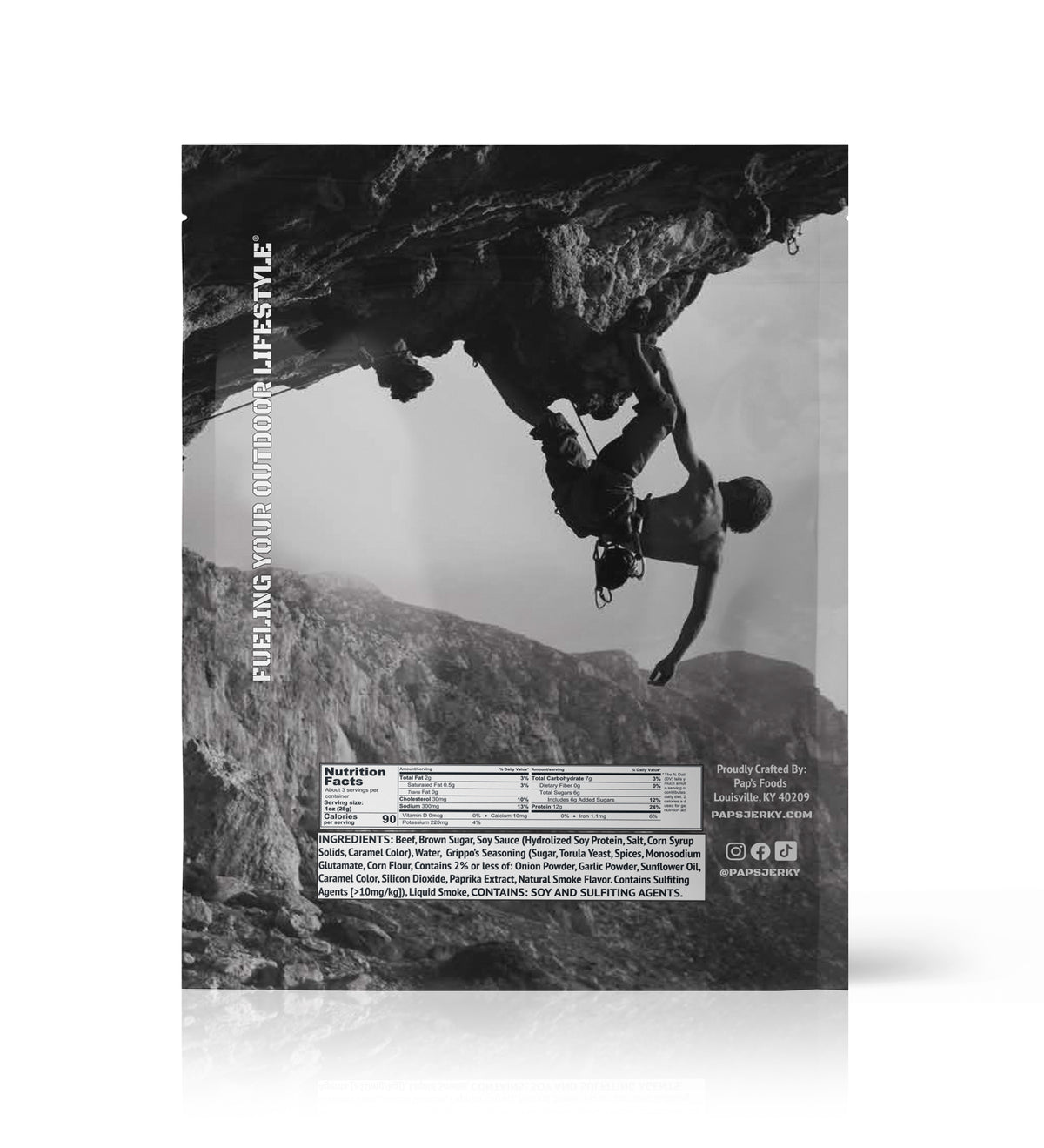 Grippo's Beef Jerky
$9.99
Unit price
per
Tax included.
Grippo's + Pap's = A Flavor Powerhouse!
Experience the Queen City's best combined with the Derby City's finest in this truly awesome collaboration of Pap's Grippo's BBQ  Jerky! Only Pap's could harness the sweet, smoky heat of the iconic Grippo's BBQ seasoning, dusting it on our lip-smacking, premium beef jerky. As the flavor develops, the Grippo's seasoning creates a rush of sweetness, immediately followed by a vinegar-tinged heat that spreads over the tongue, and across the palate. This flavor is a genuine tribute to our friends at Grippo's - a legendary Cincinnati icon that's been family owned and operated since 1919. Over one hundred years ago, Angelo Grippo began rolling sugar cones and hand twisting pretzels in his kitchen in Cincinnati, and five generations later, the family continues the tradition. At Pap's, we are proud that Grippo's has entrusted us to help continue to expand on this legacy by adding a beef jerky offering to the awesome portfolio of snacks that they make today.
Jerky Texture Meter
Our jerky has a lasting, tender chew. The jerky is designed to be actually chewed, so your saliva activates all those subtle flavors.
Reviews From Some of Our Satisfied Customers