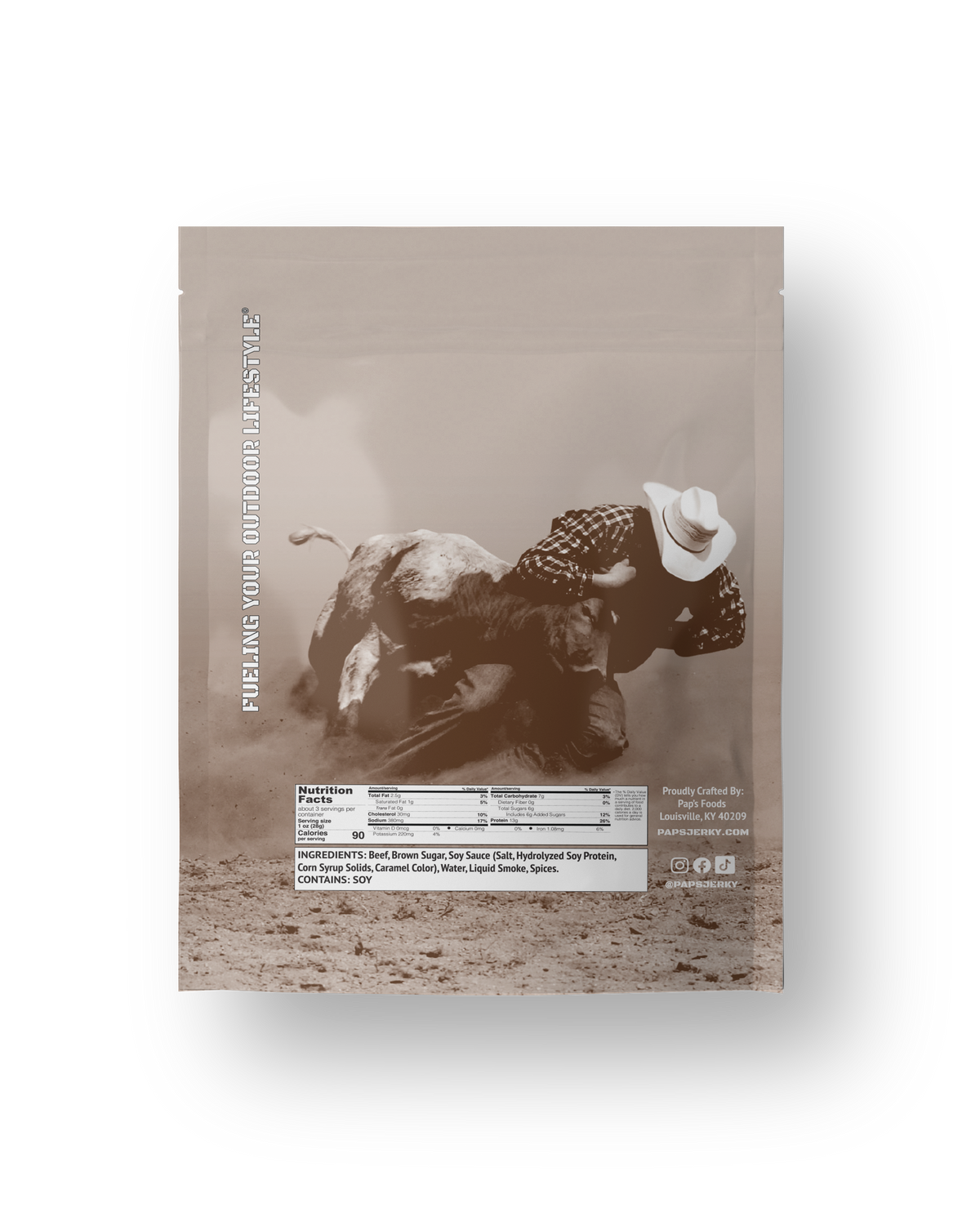 Pitmasters Jerky
$9.99
Unit price
per
Tax included.
When BBQ Pitmasters Reach for a Jerky, They Reach for Pap's
One rainy winter's day, as the clouds gathered over a dreary Memphis skyline, our founder Jim Richardson and his good friend Rick Waldon were plotting their next business moves in Charlie Vergos' cozy Rendezvous restaurant, over beers and Charlie's legendary ribs.
They marveled at the sensory delights of the flavors before them, and vowed to create a beef jerky that would pay homage to the many Pitmasters who so valiantly keep the traditions of our legendary American BBQ culture alive.
Over the course of 21 recipe iterations, they perfected a jerky that combined the dry rub style of Memphis BBQ with the signature Pap's Jerky cut to make a jerky that's the perfect blend - with a hint of heat and a touch of smoke topped off with the caramelization that naturally occurs from slow cooking in our smokehouses. Try it, and you'll know just why it's Pitmaster Approved!
Jerky Texture Meter
Our jerky has a lasting, tender chew. The jerky is designed to be actually chewed, so your saliva activates all those subtle flavors.
Reviews From Some of Our Satisfied Customers